CARICOM BUSINESS with Joseph Cox September 10, 2021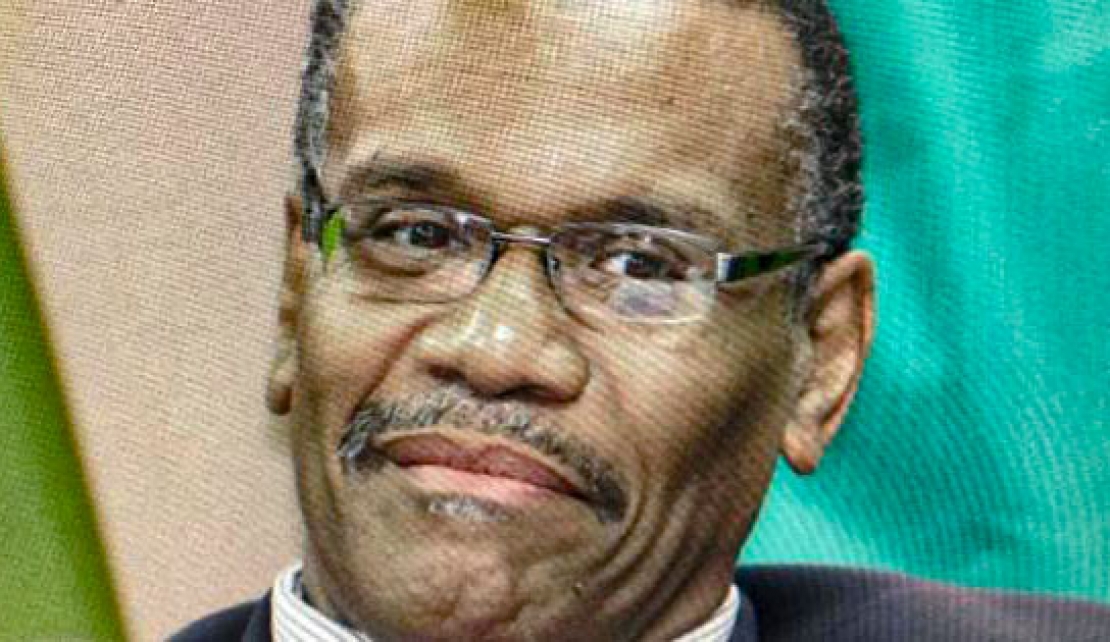 Overall Market activity resulted from trading in 44 stocks of which 24 advanced, 15 declined and 5 traded firm. Market volume amounted to 13,470,929 units valued at over J$130,674,709.10. Pulse Investments Limited was volume leader with 4,934,043 units.The JSE Index advanced by 152.88 points ( 0.04 %) to close at 408,461.62.
Jamaica Junior Stock Exchange:
Overall market activity resulted from trading in 33 stocks of which 12 advanced, 14 declined and 7 traded firm. Market volume amounted to 5,600,351 units valued at over J$16,401,397.92.
Lumber Depot Limited was the volume leader with 2,440,430. Index closed at 3,255.08.

Barbados Stock Exchange:
1 security traded firm as 100 shares traded on the Regular Market, with a total value of $40. Barbados Farms Limited was the sole security trading . Index closed at 2,441.62.

Trinidad & Tobago Stock Exchange:
Overall Market activity resulted from trading in 16 securities of which 3 advanced, 5 declined and 8 traded firm. Trading activity on the First Tier Market registered a volume of 133,000 shares crossing the floor of the Exchange valued at TT$2,922,421.76.
GraceKennedy Ltd was volume leader with 40,237 shares changing hands for a value of TT$251,481.25. The All T&T Index declined by 1.15 points (0.06%) to close at 1,918.24 and the Composite Index advanced by 1.66 points (0.12%) to close at 1425.59 .

Guyana Stock Exchange:
1 advanced and 3 traded firm as 54,009 units crossed the floor. Banks DIH (DIH) was volume leader with 49,600 shares traded. The LSI closed at 950.69.


Eastern Caribbean Securities Exchange (ECSE):


1 stock traded with 694 East Caribbean Financial Holding Company Ltd shares crossing the floor.


Business News In Brief

Massy exits property and casualty insurance market:
Massy Holdings Limited has sold its 100% interest in Massy United Insurance Ltd to the Bermuda based Coralisle Group for US $90.5 million. Massy United Insurance was acquired as part of the Massy Group's 2008 acquisition of Barbados Shipping and Trading.
Massy Holdings said this transaction represents its exit from the property and casualty insurance business line. The company noted that in financial year 2020, Massy United Insurance generated revenue of $536.8 million, profit before tax of $41.3 million and held total as-sets of $2.1 billion. (TG)
Cayman to revamp beneficial ownership legislation:
The Government of the Cayman Islands is inviting public comments on its proposals to reshape Cayman's beneficial ownership legislation, including by creating a single act to make the legislation more effective in fighting crime.
Beneficial owners are persons who ultimately own or control an entity, even if the entity is held in another name.
In 2019, Cayman committed to introduce a public beneficial ownership register by 2023. By 2023, public beneficial ownership standards are expected to become the global standard.
The consultation paper reviews the legal acts that make up Cayman's beneficial ownership framework, taking into account the beneficial standards set by the FATF, the global standard setter for anti-money laundering. (CC)
Bahamas lifts investment currency market suspension:
The Central Bank of The Bahamas (CBOB) will reinstate its Bahamian Depository Receipts program (BDR) and the approval of applications to purchase foreign currency through the Investment Currency Market (ICM) to fund external portfolio and capital investments beginning October 1.
The CBOB had suspended access to the two facilities on May 4, 2020 to protect the country's external reserves at the onset of the COVID-19 pandemic. The two programs "facilitate residents' purchase of foreign securities and… foreign real estate, provided application is made to the Cen-tral Bank and approved."
Annually, 5% of the country's exter-nal reserves, not exceeding $35 million, is allocated to the participating broker/dealers. Residents are permitted to buy & sell foreign exchange through the market at the respective premiums of 5.0% & 2.5% above the official F/X rate. (NG)
4 Caribbean islands listed as tax havens:
The Bahamas, Bermuda, Cayman and BVI have been listed as part of 17 "tax haven" jurisdictions where the most profitable European banks are booking close to $24 million in profits.
A report prepared by the EU Tax Observatory used a list of 17 tax havens derived from the banks' effective tax rates and profitability per employee in these jurisdictions.
The vast majority of "tax haven" profits highlighted in the report are not located in zero-tax jurisdictions, which due to their small size, however, stand out in profitability- and productivity-metrics on a per employee basis.
The banks' effective tax rate in the 17 jurisdictions is between 10% and 13%. 25% of the profits made by the European banks occur in countries with an effective tax rate below 15%. (NG) (CC)
Bermuda: New financial services consumer protection:
The powers of the Bermuda Monetary Authority (BMA) will be expanded by yearend to ensure the appropriate policies, processes and internal structures are in place so that financial institutions treat customers fairly, and fully entertain customer complaints.
According to Finance Minister Curtis Dickinson "it is proposed to amend the Banks and Deposit Companies Act 1999, to provide a power for the authority to issue codes of conduct in relation to the manner in which an institution conducts deposit-taking business."
The proposed amendments to the Banks and Deposit Companies Act include: expanding BMA powers to protect customers and promote their fair treatment; empowering the BMA to get information and reports on an institution's codes of conduct; obliging licensed entities to comply with codes of conduct; and, providing for information sharing between the authority and Consumer Affairs.
The BMA will be issuing a draft code of conduct for public consultation presently and is slated to finalize it by year-end." (RG)
Belize strikes a blue deal on bond repayment:
Belize has struck an agreement with a group of bondholders to buy back its debt at a discount. It will purchase, redeem and cancel all outstanding dollar bonds, according to the Ministry of Finance and a bondholder group, under a debt swap with The Nature Conservancy (TNC).
The new deal relates to Belize's US-dollar bonds due 2034. Bloomberg indicates that Belize has about US$530 million of its so-called super-bond outstanding. The key features of the agreement include the offer to eligible holders, who tender their bonds prior to the expiration date of the offer, of a cash payment in an amount equal to US$550 per US$1,000 of the outstanding principal of the bonds as of September 1, 2021.
The agreement also proposes redemption of non-tendered bonds, subject to consent from eligible holders of more than 75% of the aggregate principal amount outstanding of the bonds. The deadline for Belize to settle the offer will be 19 November 2021, which is intended to provide time for the parties to finalise the documentation and consummate blue bond financing. (CBR)
---
CARICOM Business is a weekly business newsletter produced by the Trade & Economic Integration Directorate of the CARICOM Secretariat Lilleandal, Greater Georgetown, Guyana, under the editorial guidance of Assistant Secretary General and Editorial Manager Mr. Joseph Cox ; Email: This email address is being protected from spambots. You need JavaScript enabled to view it.. We invite you to download at your leisure the CARICOM publication: "The New Normal - A Post-COVID Primer for Business" @ https://www.caricom.org/the-new-normal/