JAMAICA | Government issues US$185.0 million Catastrophe Bond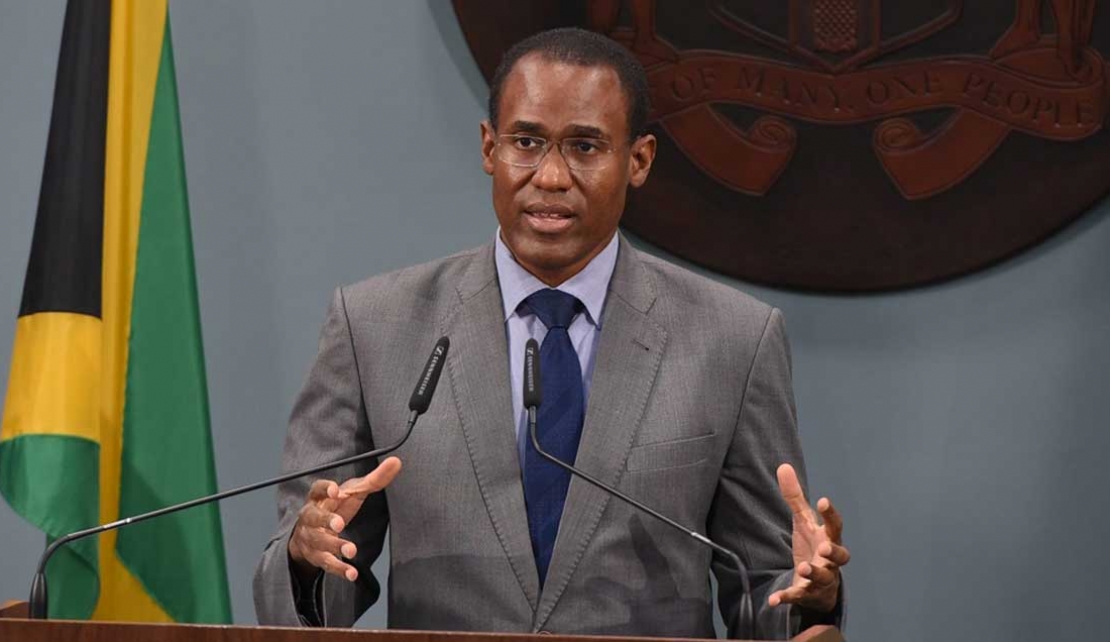 KINGSTON, Jamaica, July 24, 2021 - The Government of Jamaica (GOJ) created history, on Friday July 23, with the successful completion of a catastrophe bond (CAT bond) issuance through the World Bank (International Bank for Reconstruction and Development (IBRD)) that secured US$185.0 million in financial protection against major hurricanes.
The Jamaican government is the first in the Caribbean and the first island state in the world to independently access the CAT bond market. The bond was issued under the World Bank's "capital at risk" notes program and will provide the GOJ with critical disaster insurance protection against losses from named storms across three Atlantic hurricane seasons up to December 2023.
This transaction is a significant achievement under Jamaica's disaster risk management framework and strengthens the Government's fiscal resilience to tropical cyclones.
In a statement, Finance Minister Dr., Nigel Clarke said "We are particularly pleased with the successful completion of this historic CAT bond issue which transfers financial risk associated with tropical cylcones and hurricanes to the international capital market. Along with the other layers of disaster risk financing that we have put in place, the CAT bond therefore strengthens Jamaica's ability to finance the emergency costs of hurricanes and tropical cyclone thereby increasing our economic resilience."
He noted that Jamaica, by virtue of its geographic location, is highly vulnerable to natural disasters and in particular hurricanes. Given the increased severity and frequency of these events the effects on the economy are potentially more deleterious and destabilizing. Consequently, the GOJ has taken a proactive approach to developing financial, physical and social resilience against disasters.
In the event of a named storm, payouts will be triggered if the storm meets the predefined criteria for location and severity as defined in the bond terms. A summary of the bond terms are outlined as follows:
SUMMARY OF BOND TERMS
| | |
| --- | --- |
| Type of Note | CAR 130 |
| Issuer | World Bank (International Bank for Reconstruction and Development, IBRD) |
| Size (Aggregate Nominal Amount) | US $185 million |
| Covered Perils | Named Storm |
| Trigger Type | Parametric, Per Occurrence |
| Trade Date | July 19, 2021 |
| Settlement Date | July 23, 2021 |
| Scheduled Maturity Date | December 29, 2023 |
| Issue Price | 100% |
| Bond Coupon (per annum) | Compounded SOFR + Funding Margin + Risk Margin |
| Funding Margin | 0.05% per annum |
| Risk Margin | 4.40% per annum |
| Coupon Payment Dates | Monthly |
| Redemption Amount | The Outstanding Nominal Amount reduced by any Principal Reductions and/or Partial Repayments |

Minister Clarke noted that "Jamaica's tropical cyclone and hurricane coverage from this CAT bond begins midnight tonight, Friday July 23, and continues for three consecutive hurricane seasons inclusive of the 2021 season. Jamaica's financial risk will therefore be lower tomorrow than it is today. That is a very good thing."
The transaction was made possible through technical assistance of the World Bank, and with bilateral financial assistance from the Governments of the United Kingdom and Germany through the Global Risk Financing Facility as well as financial support from the United States agency of International Development (USAID).
-30-