JAMAICA | Delano Franklyn questions Edward Seaga's Selective Memory
Written by Delano Franklyn

Published in

Opinion
Former PNP Senator and attorney-at-law Delano Franklyn, in a post on his Facebook page, has flayed former prime minister and JLP leader Edward Seaga for trying to position Michael Manley and the PNP as the most destructive political force to have every practiced politics in Jamaica, while promoting himself as the saviour of Jamaica.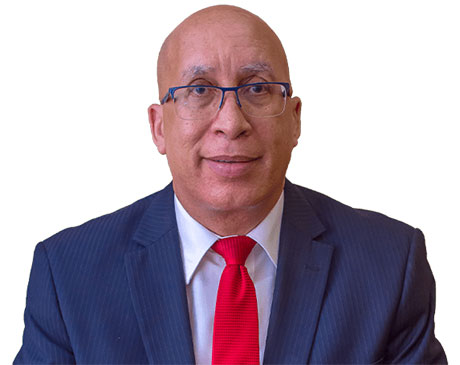 The following is the full text of Mr. Franklyn's Facebook post:
The Most Hon. Edward Seaga, former leader of the JLP and Prime Minister of Jamaica must be congratulated for his writing over the years, since his retirement from active politics.
At the age of 86, Mr. Seaga continues to write for public consumption and has over the last few years, produced a far greater body of work than most academics, who are employed full time, at some of our leading Universities.
By his writings Mr. Seaga seems to have two primary aims:The first is to position the PNP, and in particular Michael Manley, as the most destructive political force to have every practiced politics in Jamaica, and the second, is to promote himself as the saviour of Jamaica, wanting his readers to believe that every policy initiative and every institution in Jamaica, was created by labour, with him as the Chief Architect.
In doing so, he is being aided and abetted by Andrew Holness, who acceded to his recent instructions, to rename the North-South leg of Highway 2000, the Edward Seaga Highway.
According to Mr. Seaga, having redeveloped Ocho Rios and Kingston Waterfront it was perfect for the North-South leg of Highway 2000, which he initially opposed, to be named after him. So, in true 'Seagian' styled, he called Prime Minister Holness and told him words to the effect,
'I believe the highway should be named after me, as it neatly connects the two places which I redeveloped'.
Believing, or out of respect, or out of fear, or in conspiracy, Mr. Holness went along with Mr. Seaga's fantasy.
What took the cake for me however, was Mr. Seaga's recent response to an article by Mark Wignall, in The Gleaner, headlined 'All Things Seaga Are Controversial' where Wignall described Mr. Seaga as a controversial figure.
Fuming in his legendary fashion, Seaga would have none of it. In a rebuke of Wignall which appeared in the Sunday Observer of June 24, 2018 Seaga, after listing over 120 of his achievements during his political career, he said that except for matters relating to Tivoli Gardens and the recent naming of the highway after him, he has never been associated with anything controversial.
For ease of reference, controversial means prolonged public disagreement over an issue or issues.
Jamaica's legendary lawyer and former Chairman of the JLP, the late Ian Ramsay, must be rolling in his grave at Mr. Seaga's remarks. It was he Ramsay, in an interview, which in today's world would have gone viral, who said that the only person Mr. Seaga seems to have been able to get on with was his mother.
Let us not forget that it was same Seaga who in the 1960s uttered the controversial words 'blood for blood' and 'fire for fire' in relation to his approach to Jamaican politics.
Let us not forget that after the JLP lost the elections in 1972, Mr. Seaga, controversially, did everything to undermine the leadership of Hugh Shearer, then leader of the JLP.
Let us not forget that it was Mr. Seaga who closed the Jamaica School of Agriculture, resulting in national protests that lasted for weeks.
Let us not forget that it was Mr. Seaga who disbanded the Kingston and St. Andrew Corporation (KSAC) in his thrust to decapitate local government.
Let us not forget that it was Mr. Seaga who, after promising to amend the voters' list, reneged on that promise and called an election in 1983, thus depriving thousands of youths the right to vote.
Let us not forget that it was Mr. Seaga who constantly campaigned against Cuba, despite the assistance that Cuba gave Jamaica by way of the G. C. Foster College of Physical Education and Sport and the number of Cuban-trained doctors who have contributed significantly to the provision of healthcare in Jamaica.
Let us not forget that it was Mr. Seaga who was steadfast in his opposition to the People's Republic of China, because of its communist philosophy, the same China that constructed the newly named Edward Seaga Highway.
Let us not forget that it was Mr. Seaga's controversial actions that led to Pearnel Charles being stoned at a JLP conference when he sought to challenge Seaga for the leadership of the JLP.
Let us not forget that it was Mr. Seaga's controversial tendencies that led to the formation of the different gangs in the JLP, including the Gang of Five, of which Ed Bartlett was named among them.
It was Mr. Seaga's flair for controversy, among other things, that led Bruce Golding to form the National Democratic Movement (NDM). Seaga referred to those who dared to leave the JLP and form the NDM as Alibaba and his friends.
Ask past leaders of the Jamaica Constabulary Force about Mr. Seaga's controversial leadership, as he rallied to the defense of the 'state' of Tivoli, every time the security forces either entered or planned to enter Tivoli.
It was controversial actions like the ones identified herein which led Seaga to be described by the late Carl Stone as a totalitarian leader.
It was Seaga's inability, by his controversial actions, to convince the electorate to vote for him in 1989, 1993, 1997 and 2002, which led the young 'turks' in the JLP to revolt against him, thus paving the way for the return of Alibaba to lead the JLP in the 2007 elections.
Mr. Seaga must continue to write as long as he is able, but he must not be selective in his recollection of his role in Jamaica's politics and national development.
15 July 2018