KINGSTON, Jamaica, July 30, 2021 - Against the background of additional sanctions being applied to Cuba by the United States government, The People's National Party in expressing its solidarity with the Cuban people, says its National Executive Council NEC will engage the Cuban Government to explore any practical ways in which it can assist Cuban.
A statement from the NEC says the party is "aware of the tremendous hardships being faced by the Cuban people. News has been carried of severe food shortages, the lack of access to basic household items, and inadequate petrol reserves. It is clear that they are experiencing great challenges in fulfilling their fundamental human needs at this time."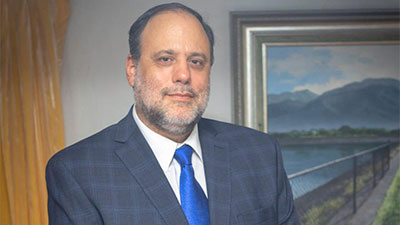 POeoples National Party President Mark GoldingThe PNP pointed out that "the economic situation facing Cuba is compounded by an economic blockade against them which has been in existence for over six decade. For the past thirty years, the UN General Assembly has rejected the blockade and called for its end. Only two countries vote in support of its continuation while the small Caribbean nation is adversely affected and which ultimately poses no threat to the United States of America,"
The PNP informed that "this economic hardships faced by the Cuban people, as a result of the blockade, have been severely aggravated by the decline of tourism (caused by the COVID-19 pandemic) DAY OFF and the resulting decline of foreign exchange entering the Cuban economy.
"Accepting that there is real hardship and that the people of Cuba face real challenges, we also feel it important to reject the cyber warfare, disinformation and misinformation being waged against the Cuban people and their government.
"We must note here that we are proud of the success of the Cuban people in developing five vaccines, already being used in trials in Cuba and other countries.
"We commend the Jamaican Parliament and in particular Opposition parliamentarians who have played a leadership role in Jamaica's consistent and principled position of rejecting the blockade against our sister county and calling for its end. Our long standing position on this matter is etched in stone.
The PNP's NEC will engage the Cuban Government to explore any practical ways in which we can assist the Cuban people. Cuba is a country which has trained more than one thousand professionals. mainly medical doctors in Jamaica and offered varied forms of assistance over the decades, including the building of four gifted schools, such as the Jose Marti Technical High School, the Garvey Maceo School and the GC Foster School of Physical Education and Sports.
-30-